As found on the Jobber website.
TABLE OF CONTENTS
OVERVIEW
If you are working with a service provider who uses Jobber for their software, you might become familiar with client hub. This is where you can make payments online as well as view quotes, invoices, and upcoming appointments.
Client hub can be navigated using the sidebar on the left of the page. If you don't see this sidebar, quotes, appointments, and invoices can be accessed via emails and text messages that prompt you to review them.

Clicking Contact Us from the sidebar will display your service provider's business hours and contact information. If you have any questions or need to reach out to them, this is where to direct those inquiries.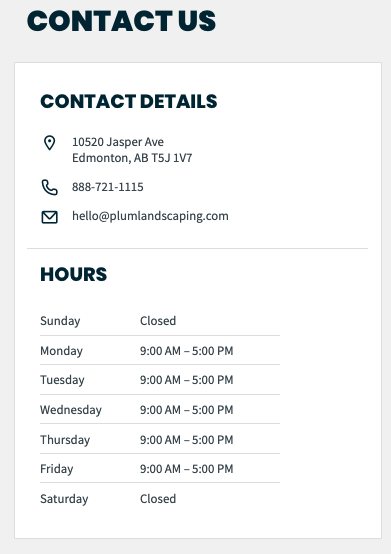 QUOTES
When you receive a quote from your service provider either by email or text message, it will prompt you to review the quote online in client hub.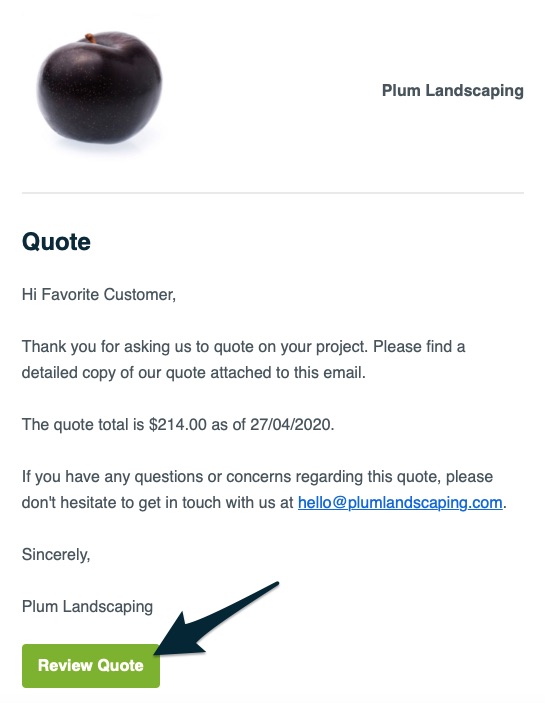 When you click the button for Review Quote or tap the link from the text message, you will be taken to this quote in client hub. This is where you can approve the quote and pay a deposit if required, or request changes.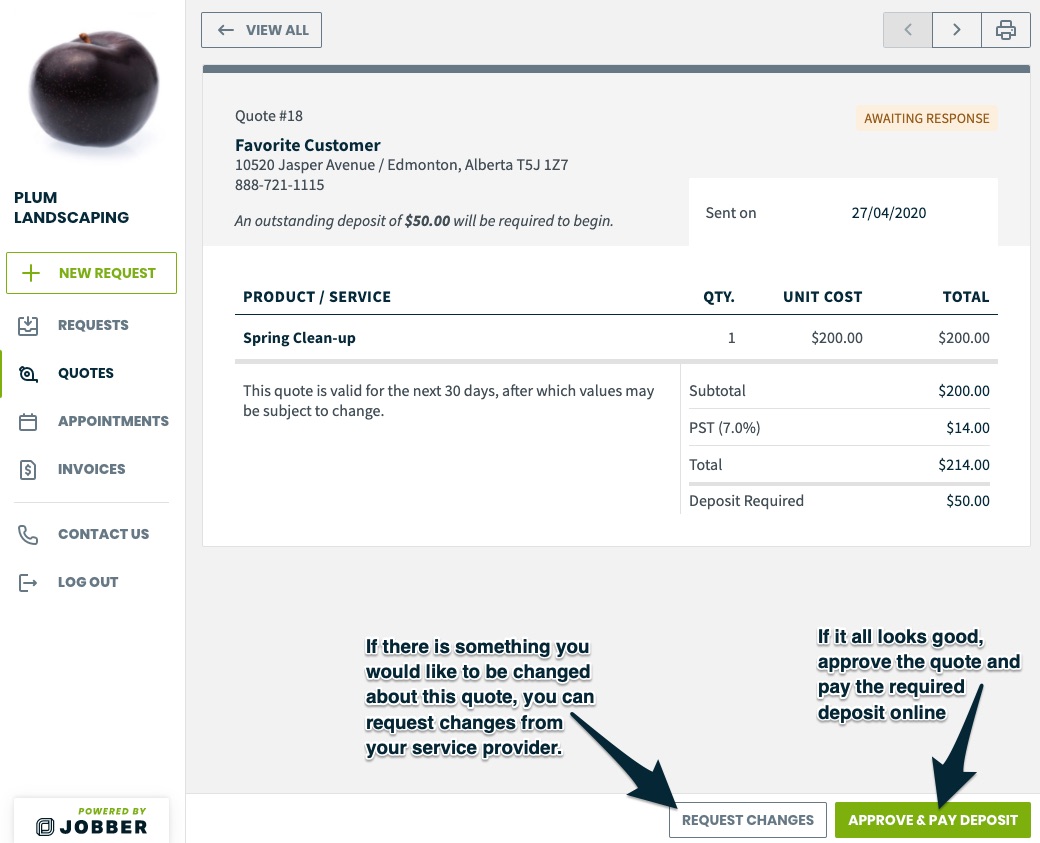 On the quote, you will have the options to Request Changes or Approve.
Requesting changes will allow you to type in a text box to describe the changes you would like to see to this quote.
Approving the quote will let the service provider you are ready to go ahead with this work. You will be prompted to sign the quote and if there is a required deposit. If your service provider accepts online payments, this is where you can pay online.
Once you approve the quote, you will need to sign. You can do this either by drawing your signature or typing your name. This is what the draw option looks like: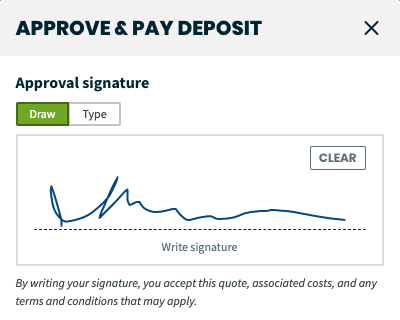 If your service provider doesn't require a deposit, you've done it! The quote is now approved!
PAY A DEPOSIT AND SAVE CARD
If your service provider requires a deposit, the next step is to enter the payment details.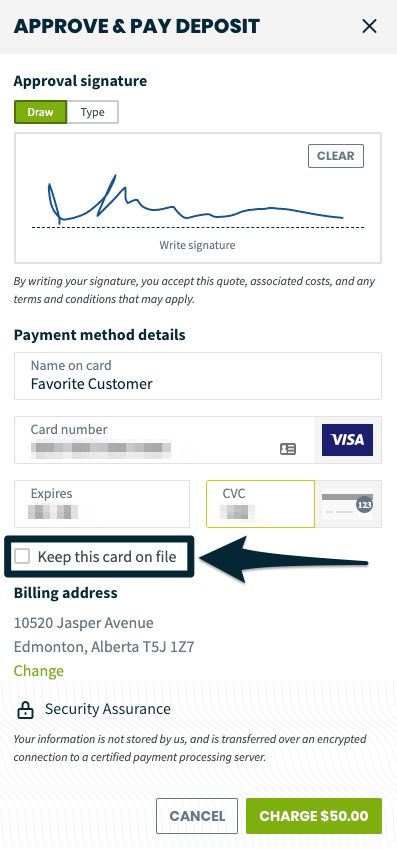 You will be prompted to enter your name, card number, expiry, and CVC in order to complete the transaction.
Note: You can opt to save your credit card on file when making this payment by checking the box for "keep this card on file". Your card will be saved securely. Keeping your card on file will save you time from having re-enter the details in the future. Your service provider can also use your saved card to make payments on invoices for future services. Some service providers will require you to save your card upfront.
And voila! Once you hit Charge the quote has been approved and the deposit has been paid.
APPOINTMENTS
You can also use client hub to view your upcoming appointments. From the sidebar on the left of client hub, select Appointments. This will show your past and upcoming appointments. Clicking into each of them will show more information about which technician will be there to do the work.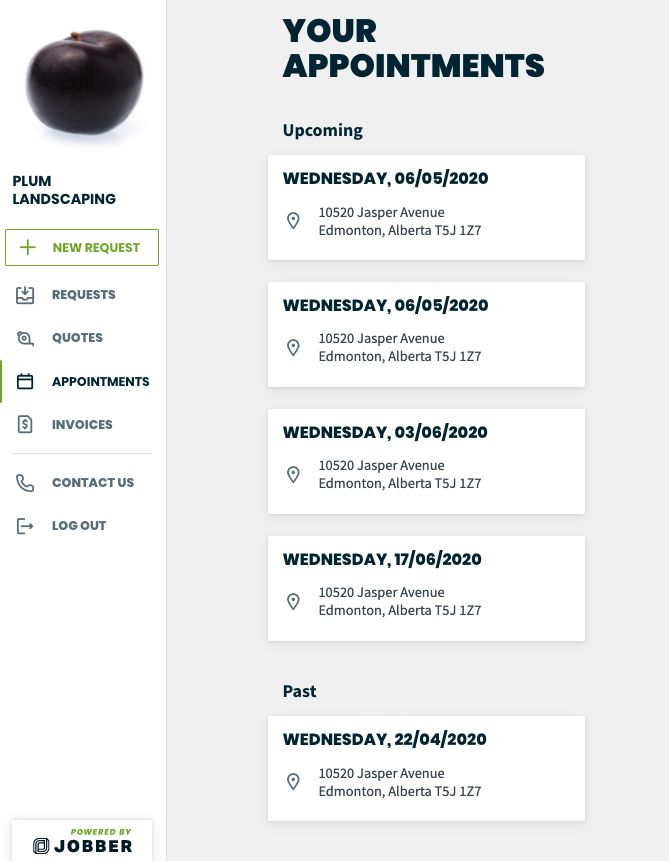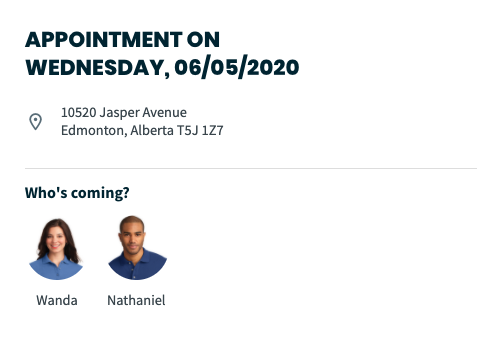 If you have many upcoming appointments, we won't display all of them so that this page stays uncluttered. You will see the next five upcoming appointments, as long as they fall within 60 days from today. You will the five most recent past appointments, but if you have more past appointments there will be a button for Show More that will display more appointments.
INVOICES
When you are issued an invoice from the work you had done, this will also be visible in client hub. You can access it through an email, text message, or through the invoices tab on the side bar of client hub.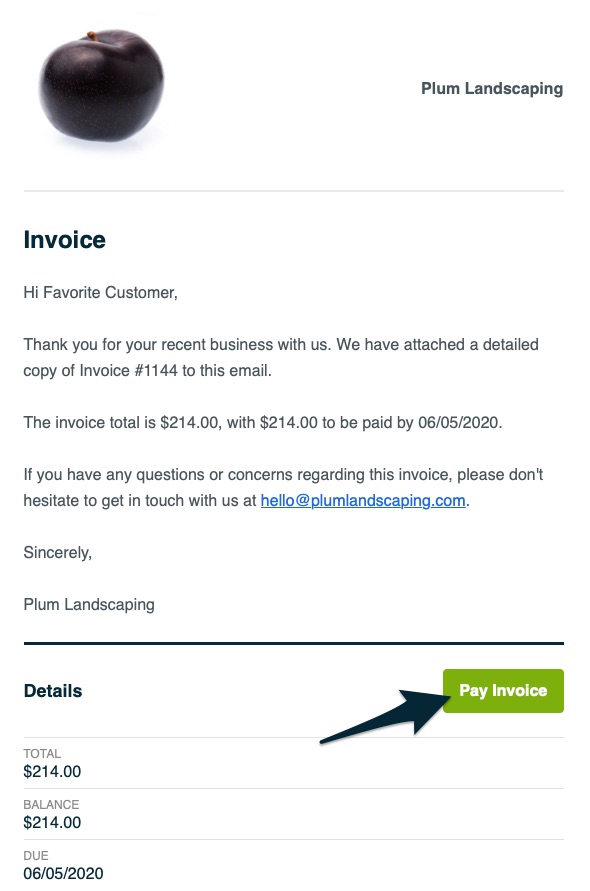 Clicking the Pay Invoice button will take you to client hub to view this invoice. If your provider accepts credit card payments, the invoice will have an option to pay online.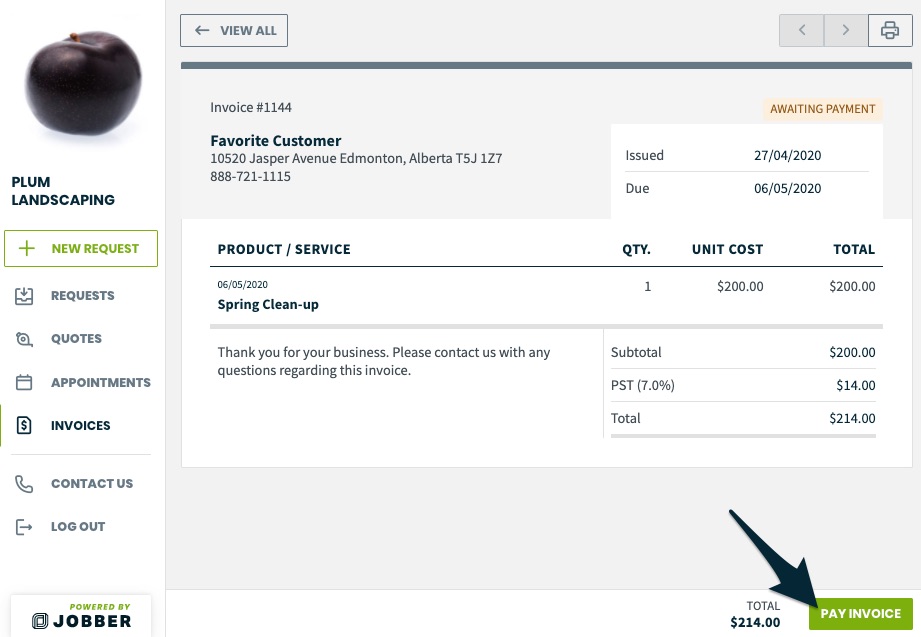 Clicking the Pay Invoice button in client hub will prompt you to enter your credit card details to complete the payment.
SAVE CARD FOR FUTURE USE
If you chose, you can save your credit card on file for future use. This way, for your next invoice or a future quote deposit you won't need to re-enter the card details again. Client hub is secure, so your credit card info is protected.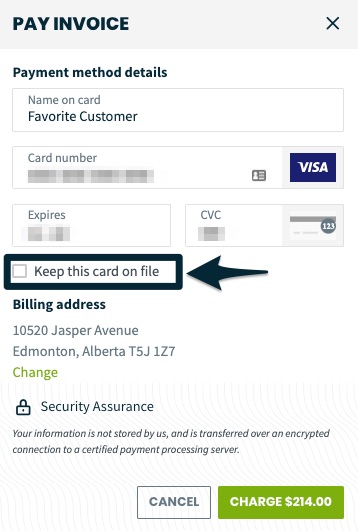 To save your credit card information, check the box for "keep this card on file". This will allow your card to be charged for any future invoices or quote deposits.
REQUESTS
In the future if you need more work done by the same provider, one way to get in contact with them is through client hub by submitting a request for more work. By clicking the New Request tab from the sidebar on the left you can fill out the request form and indicate what kind of work you would like to have done.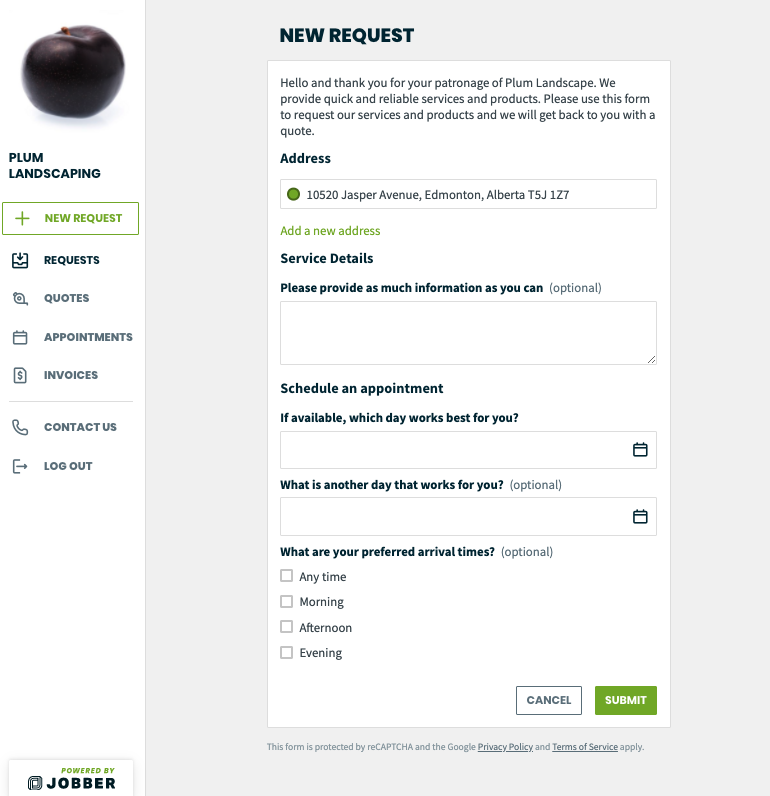 TROUBLESHOOTING
My provider says they've emailed me a quote, but I haven't received it.
It might be that the email has gone into your spam or junk folder. In order to prevent that from happening, you will want to let your email provider know that these emails are coming from a safe email address. Adding notification@getjobber.com as a contact will ensure that these emails stay out of your junk mail. This is a handy guide on how to add (also called whitelisting) an email address as a contact across a variety of email providers.